QM-MW-MDR developed independently by Chairman is a compact middle distance millimeter wave radar sensor, featuring reliable solid state technology, long measuring distance, high accuracy of velocity measurement, precise angle measurement , high sensitivity, easy to integrate, best cost performance and stable property, it is able to range and anti-collision, thus widely used in vehicle ACC, FCW, AEB, meanwhile broadly used in harsh industrial environments and on oversize vehicle for anti-collision warning.
Appearance: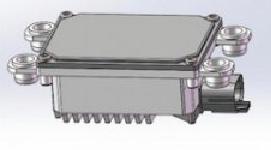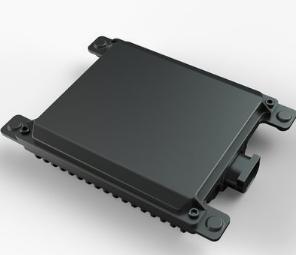 Series: ESR W wave band middle-distance radar sensor
Application: Vehicle automatic cruise control, anti-collision control of special vehicles, automatic homing guidance of unmanned driving, integration of radar/vision.
Features:
Default output of detected target is from near and far according to distance.
The direction, distance, speed and angle of the moving object can be detected precisely.
Detection function for ACC, FCW, AEB
Outdoor protection level: IP 67
Maximum detecting targets: 64
Detecting distance: 0.2m-70m
Easy-to-assemble metal base
Application environment:

city traffic management

unmanned driving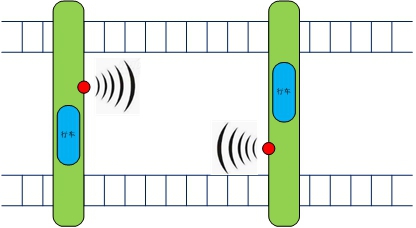 anti-collision warning for industrial vehicles
Specification:
Parameter

Condition

Min value

Typical value

Max value

Unit

System characteristics

Emission frequency

77

81

GHz

EIRP

Adjustable output

12.5

30

dBm

Modulation system

FMCW

Refresh rate

20

Hz

Power dissipation

9-32VDC

5

6.6

12

W

Communication interface

RJ45、RS485、CAN

Distance measuring

range

0.2

70

m

accuracy

±0.1

m

Velocity measurement

range

-200

200

km/h

Multi-object detecting

Number of detecting objects

64

个

Distance resolution

0.4

m

Antenna

beamwidth/TX

Azimuth plane(FoV)

8

deg

pitch(FoV)

3

deg

Others

Working voltage

9

12

32

V DC

Protection level

IP 67

Working temperature

-40℃-85℃

Shell

size

W*H*L

62X106X25mm

weight

122g

material

PBT+GF30