I. Introduction
Developed on FMCW radar technology, the QM-FMR-120 purge-and-clean radar material level gauge is mainly used for measuring the level of silo, displaying status and uploading data.
The radar level gauge has very good adaptability and anti-interference ability especially for high dust and high water vapor environment. The level gauge uses an aluminum alloy casing, with a novel design and light equipment. It has a purge function and an automatic purge-and-clean control function: you can set the temperature over-limit purge to reduce the temperature, and you can set the timer and quantitative purge control to remove the antenna dust, and can start and stop the purge remotely and wirelessly.
With abundant interfaces, the gauge is equipped with 4 ~ 20mA current output, RS485 digital interface, purge-and-clean control and switching value. Integrated GPRS wireless transmission module can realize wireless transmission and multi-terminal data viewing.
II. Type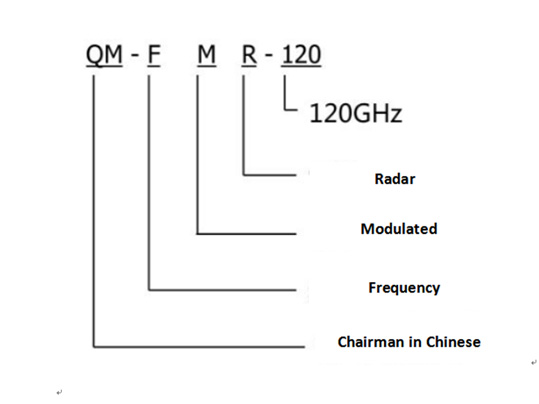 III. Index
| | | | |
| --- | --- | --- | --- |
| Frequency | F-band(122GHz) | Shell material | 铝合金 |
| Minimum measuring distance | 40cm from the end of the horn | Display | Imaging LCD |
| Maximum measuring distance | 70m | Flange material | aluminum alloy |
| Output | 4~20mA/ 3A250VAC/RS485 | Flange size | Standard DN125 |
| Control | temperature/timing/remote | GPRS | support2/3/4Gcard、IOT card |
| Supply voltage | DC 18V~28V | Measurement Accuracy | ±1% |
| Field Angle | ≤4° | Weight | About 3Kg |
IV.Function
● Highly reliable, adaptable and resistant to densely dusty and moist environment.
● Parameter configuration can be set by remoter on filed, also can be set by rs485 interface remotely, inquire data and acquire echo curve.
● Automatic learning and suppression of virtual echo, false interference can be filtered to better increase the accuracy and adaptability of measurement.